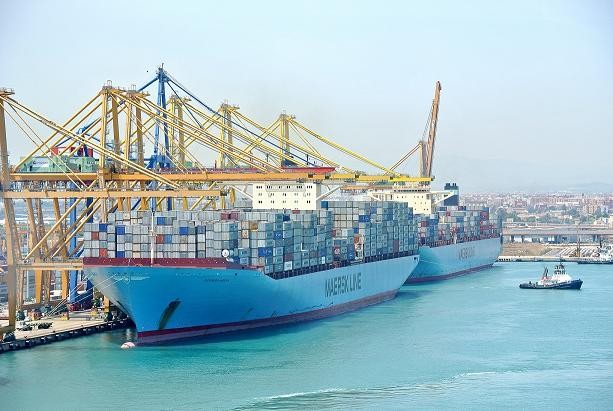 I transcribe the article by Agustín Montori (President of the Maritime Commission of FETEIA-OLTRA), which illustrates the serious situation we have been suffering in maritime transport in recent months, and which, it seems, is going to last a few more months.
FREIGHT FORWARDERS AT A CROSSROADS (...ONE MORE)
The situation of container shipping is extremely complex and in no way favourable to cargo interests. From a service company perspective, we are faced with maritime service providers, the shipowners, ten of whom control eighty per cent of the volume of these services and, consequently, control the supply. They do so with the permission of the regulatory authorities in the areas where they exercise their functions; in our case, in the EU, with the permission of the European Commission, which has granted the various shipowners' associations that provide regular services in EU maritime traffic, exemption from compliance with the rules of free competition contained in Article 101 of the Treaty on the Functioning of the European Union, with the bizarre argument that they "promote the development of maritime trade".
Of the ten "magnates" mentioned above, several of them have publicly and resolutely opted to become "integrated operators", i.e. they are not only active in pure sea transport, but also in the activities that are also carried out on land in the implementation of the logistics chain: port handling, filling and emptying of containers, inland transport of containers, they take on the role of door-to-door operators in their entirety, forcing their users to use digitalised information processing systems which place the data of this entirely in the hands of the aforementioned provider.
Has this situation benefited maritime trade?
Not at all. Freight rates today are two and three hundred times more expensive than in 2019. Shipowners' non-compliance with service schedules (regularity of calls) is more than 35 per cent. The lack of containers in cargo ports is a problem that will not be solved in the first half of 2021.
And what can we freight forwarders do?
Well, without any doubt, we are standing by the side of the main victim, which is our client, the cargo. We are attending public forums together with shippers' associations, and with them, putting pressure on the EU to act and put an end to this situation, which in practice is an oligopoly. Indeed, cargo has not benefited at all from this situation. Freight rates are more expensive, journeys are longer and more uncertain and costs are soaring. Freight forwarders, along with their customers, suffer in the same way from these circumstances, with the aggravating factor that they have to face competition from suppliers who work in a quasi-oligopoly regime in which these huge competitors can avoid the regulations of free competition without running risks due to the famous exemption already mentioned.
And to continue to fight alongside our customers by providing them with service, management and comprehensive collaboration with these transport leviathans. That is our best weapon. To deploy all our capabilities so that users are supported at all times and with an intelligent and clear management of their transport needs.
We must also consider that, although this situation will end, as the famous "Freight Conferences" which constituted another situation of concealed oligopoly on the part of shipowners, it will still last for some time: Freight Forwarders will not oppose shipowners' associations, nor the development of joint services on their part. We will act against dominant positions that transcend free competition and the free market.
And we will have to take the right steps to ensure our survival in a global and digital marketplace. Acquire the appropriate dimensions that, through mergers, acquisitions and integration into global networks, give us the necessary strength to face this fierce and, in our view, abusive competition. Implement measures to ensure that our activity is fully adapted and integrated into the new comprehensive sectoral and institutional platforms (one-stop shop, blockchain, etc.) that make our services suitable for the market.
President of the Maritime Commission of FETEIA-OLTRA